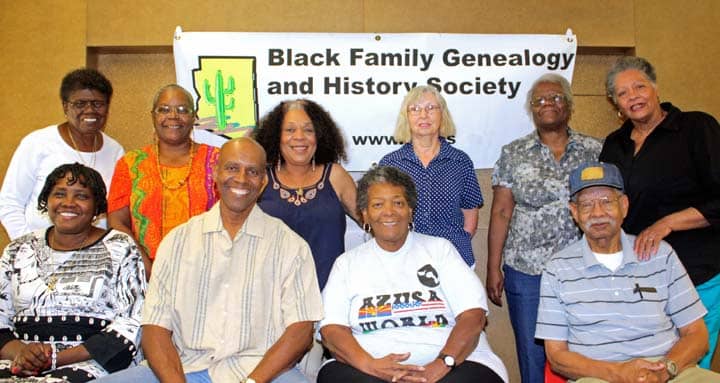 The Genealogical Institute on Federal Records has announced its 2018 list of lecturers and topics for the week-long course to be held at the National Archives in Washington, D.C., and College Park, Maryland, from July 16–20, 2018. Among those presenting are NARA staff members (current and retired), and expert genealogists, researchers, and historians from a variety of backgrounds. The Innovation Hub at NARA-DC, on Pennsylvania Avenue, located within the Robert M. Warner Research Center on the first floor, offers proximity to archivists and records and serves as the institute's home base.
Records from all three branches of governments will be studied during the institute—legislative, executive, and judicial. The program's opening day immerses attendees in multiple strategies for on-site and remote research with lectures focused on solving genealogical problems scheduled later in the week. Informal access to reference archivists, a hallmark of the institute, has been expanded.
Although NARA is now closed on Saturdays, longer hours on Monday through Friday result in more time for research during the week. An orientation to genealogical research at the Library of Congress on Monday evening prepares attendees to take advantage of LC evening hours throughout the week. On Saturday, July 21, participants may attend an orientation at the Daughters of the America Revolution (DAR) Library and spend a full day exploring one of the top genealogical libraries in the country.
Online registration for the 2018 Genealogical Institute on Federal Records will open on Saturday, February 24, at 1:00 PM EST. Details on registration will be released on Thursday, February 15th. For more information on the institute and its history, visit www.gen-fed.org.
A Federal Family Tree and Finding Your Way in Federal Records
—Malissa Ruffner, JD, CG, Director, Gen-Fed
Retrieval Workshop: Getting the Pull Slips Right
—Debra A. Hoffman, Assistant Director, Gen-Fed
Using the National Archives Catalog for Genealogical Research
—Suzanne Isaacs and Meredith Doviak, NARA
NARA's Records, Coast to Coast
—Trevor Plante, NARA
Introduction to Local History and Genealogy, Main Reading Room, Library of Congress (LC) (at LC)
— James Sweany, MSLS
Basic Military Records and Pension Records
—Jonathan Webb Deiss, Military Research Specialist, soldiersource.com
Immigration & Nationality: Beyond the Basic Documents, Part I and Part II
—Marian Smith, Historian, United States Customs and Immigration Service (USCIS)
Mining Land Entry Records for Family History and Reward for Service: Bounty Land Records
—Angela McGhie, CG, genealogist, lecturer, blogger, and course coordinator of courses at Salt Lake Institute of Genealogy (SLIG) and Institute of Genealogy and Historical Research (IGHR)
Blasting Brick Walls with Legislative Records and Unique Map Holdings of NARA
— Rick Sayre, CG, CGL, FUGA, genealogist, course coordinator at SLIG and Genealogical Institute of Pittsburgh (GRIP)
State Department Correspondence Case Study
—Kenneth W. Heger, PhD, NARA (retired)
Using Federal Records to Explore Native American Ancestry
—Angela Walton-Raji, genealogist, author, founding member of AfriGeneas.com and the Midwest African-American Genealogy Institute (MAGGI)
Overcoming African American Research Challenges with Federal Records
—LaBrenda Garrett-Nelson, JD, LLM, CG, genealogist, author of A Guide to Researching African American Ancestors in Laurens County, South Carolina, and course coordinator at SLIG (2019)
Court Records: Making a Federal Case Out of It and Spread the Word: More Family in Federal Records
—Judy G. Russell, JD, CG, CGL ,"The Legal Genealogist"
Introduction to the Daughters of the America Revolution (DAR) Library (at DAR)
—Darryn Lickliter, MLIS
CG and CGL are proprietary marks of the Board for Certification of Genealogists®, used under license by board certificants after periodic evaluation.