Researchers search for disease markers linked to diverse populations
This post is part of the link services of informative topics on Genealogy and Genetics. This post is offered to those in the sciences field with an interest in the connections of several fields of study. They are linked to www.africanamericangenealogydna.com on WordPress. It is provided as written by the authors with no major changes.
Researchers search for disease markers linked to diverse populations
Summary:
As we observe Minority Health Month, scientists are finding clues that may lead to improved treatment of diseases that disproportionately affect minorities.
In the emerging world of personalized medicine, researchers are furiously looking for disease markers specific to minority populations, and they have already made some promising discoveries. The clues they are gathering, the scientists said, could lead to improved diagnosis and treatment of chronic diseases, such as asthma and heart disease, that disproportionately affect minorities, as well as eventually helping reduce longstanding health disparities.
This is encouraging news, especially as we observe National Minority Health Month in April.
The National Heart, Lung, and Blood Institute (NHLBI) is playing a key role in the quest to identify these so-called biomarkers, which show up in many forms, from blood proteins to genes. One recent NHLBI supported study, for example, identified a genetic marker that may help explain why the commonly used asthma drug albuterol is not as effective in African-American and Puerto Rican children as it is in European American or Mexican children. Further study of this chemical clue could lead to improved asthma therapies for all populations.
Another study, also funded by NHLBI, found that a substance called D-dimer, a byproduct of the breakdown of fibrin that is involved in blood clotting, could provide a useful marker for identifying stroke and heart disease risk in African-Americans. The substance is found at higher levels in African-Americans than in people of European ancestry, the researchers say. The researchers also confirmed that higher D-dimer levels were associated with sickle cell trait.
Both the lung and heart disease studies were made possible by genome-sequencing tools provided by NHLBI's Trans-Omics for Precision Medicine (TOPMed program) Program. The program focuses on collecting and identifying genetic biomarkers from clinical study participants with heart, lung, blood, or sleep disorders. And it places special emphasis on collecting genetic data that represents the racial and ethnic diversity of the American population.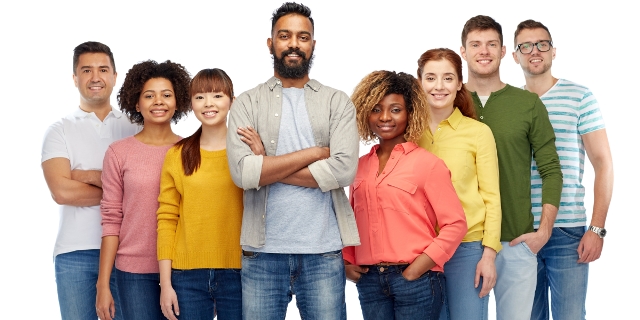 "We're elated about these early findings," said Cashell Jaquish, Ph.D., a genetic epidemiologist at NHLBI and a researcher in the TOPMed program. "But we're only scratching the surface of what could be a treasure trove of biomarkers, particular in minority populations that have not been sufficiently represented in previous health studies."
Jaquish added that by including many people from different racial and ethnic backgrounds in the study, researchers will be able to understand better how genetic variations influence disease risk.
The good news, she said, is that the studies extend well beyond lung and heart disease. The TOPMed program is also looking for biomarkers related to high blood pressure, COPD, sleep apnea, obesity and atrial fibrillation (irregular heartbeat).
Begun in 2014, the program has sequenced more than 100,000 genomes (gene collections) using data from patients who have volunteered to participate in NHLBI clinical studies, including the Framingham Heart Study, Jackson Heart Study and the Multi-Ethnic Study of Atherosclerosis. The inclusion of these and other well-studied, multi-ethnic populations has made it easier to find biomarkers that are clinically relevant to all populations. And recent improvements in genetic technology have made sequencing faster. (Complementing TOPMed is the All of Us Research Program, a new cutting-edge effort to collect data from 1 million or more people in the United States to uncover biomarkers that can help deliver precision medicine for improved health.)
Esteban Burchard, M.D., M.P.H., a physician-scientist at the University of California, San Francisco, and the senior author of the asthma pharmacogenetics study, said the TOPMed program is "an important first step toward implementing precision medicine in all populations."
In his asthma study, for example, Burchard and his colleagues collected genetic data from nearly 1,500 children across a wide range of ethnic backgrounds. The children had either a very high or very low drug response to albuterol. The researchers identified new genetic markers that could be used to predict which children are most likely to respond poorly to the drug. Among the top associated genes identified in the low-response group was a variant in the NFKB1 gene that is more prevalent in people with African ancestry. A better understanding of this variant could lead scientists to predict who will respond well to current and future asthma medications, the researcher said.
Burchard said that kind of discovery has value for everyone involved: "Racial and ethnic diversity in clinical and biomedical research leads to better science and improved clinical outcomes for all of us."
A version of this blog was previously published in NHLBI News.